JD3D is committed to providing a boutique computer generated imagery service that rivals larger companies, but with lower costs and a personal touch.

Vray Mentorship Training?
I am one of the first ten Vray Mentors in the world, trained at the first Vray Academy in Sofia, Bulgaria. I am able to provide training and professional certification.
I can teach individuals, small groups, or visit your company to train, and certify your staff. I am am to provide training materials and certificates.
What can JD3D do for you?
JD3D saves you money and makes you look good.
Sell your ideas to your customers before anyone commits to spending large sums of money.
Impress demanding clients with exciting visuals that show them exactly what your finished product will look like in real life.
Get instant feedback from your clients, iterate and develop until they are fully satisfied.
Good quality visuals create memorable presentations – not only do they have the 'wow' factor – but they say a lot about your company.
Computer generated imagery saves you money – the work can be used for planning, marketing, approval, and even manufacture.
Getting finance and support for your next job is a lot easier when you can show investors a full timeline for how well you plan your projects.
If you need me to help out with a project, please either drop me an email or give me a call. Let me let you know how I can help you get the best out of your project.
If your project is large I am very used to managing other freelancers or suppliers.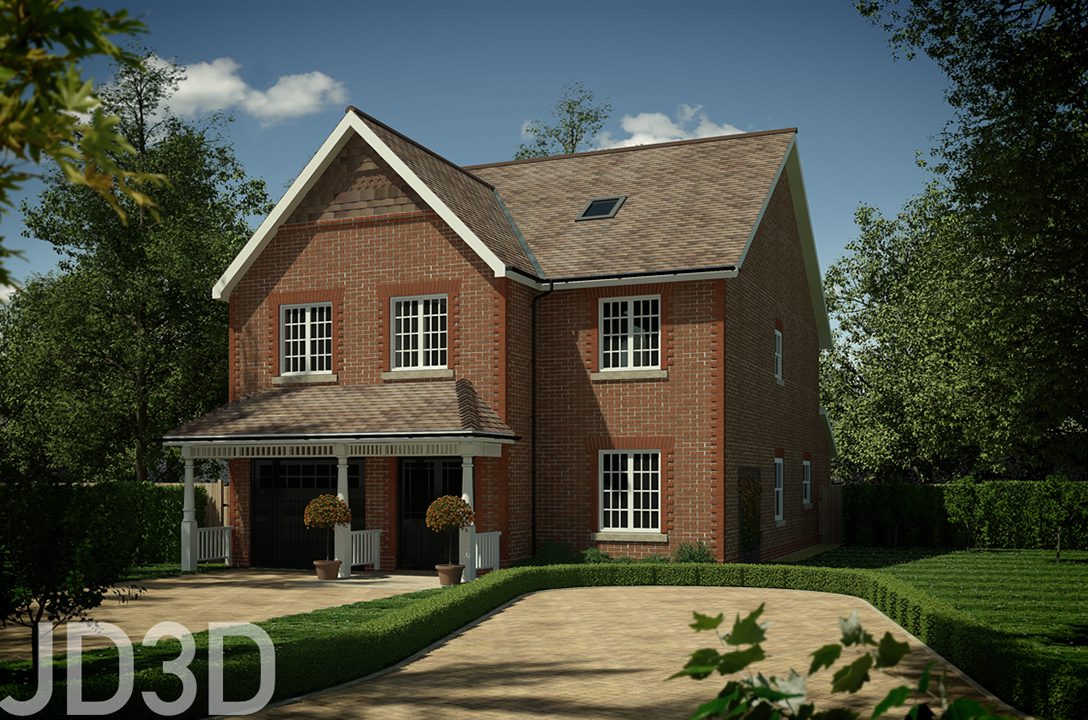 I recently completed some more architectural visualisations – very green and lush, and nothing...